Oh Mister Jive! Come on and hear. Sent for you yesterday and here you come today.
---
Cautious Carlsen Sends World Championship Match to Tiebreakers
Carlsen and Caruana finish 6-6 after 12 classical games completed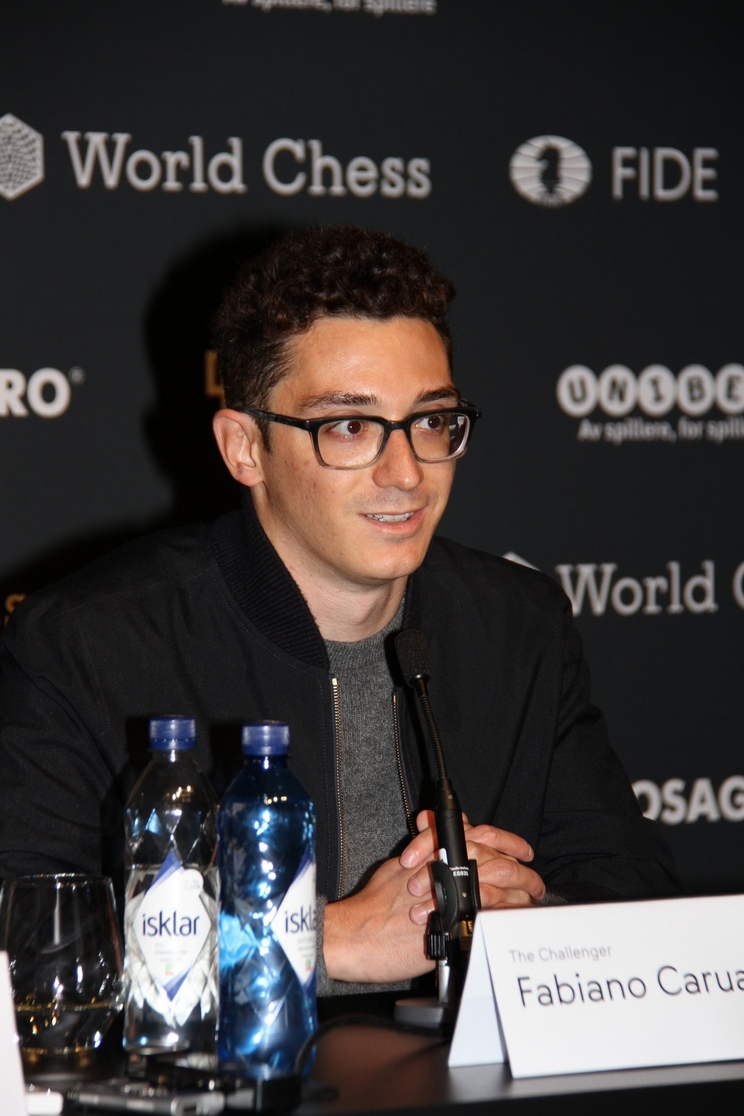 It is not often that the chess world unites to criticise Magnus Carlsen, but on Monday evening in London the World Champion had few supporters after his decision to squander a highly favourable position and offer a draw to his challenger Fabiano Caruana as soon as legally permissible in the final classical game of the world title match in London.
Magari l'anno prossimo
Sarà molto interessante domani. C'è chi dice che Dr. Drunkenstein Caruana lo asfalta 4:0, qualcun altro è meno sicuro.
Faccio parte di quest'ultimi.
Bravo Caruana ! Non ho mai fatto il tifo per lui, ma devo ammettere, cosi come ha giocato contro Carlson e come si è comportato meriterebbe arrivare al suo sogno. Si riesce a batterlo in queste partite che sulla carta non sono proprio il suo terreno, allora diventa un mito. Abatterebbe un gigante.
Da non trascurare, la sua vittoria darebbe una bella boccata d'ossigeno al mondo scacchistico italiano.