Oh Mister Jive! Come on and hear. Sent for you yesterday and here you come today.
---
The Lichess Titled Arena is back Saturday 15th of December
The 9th Lichess Titled Arena!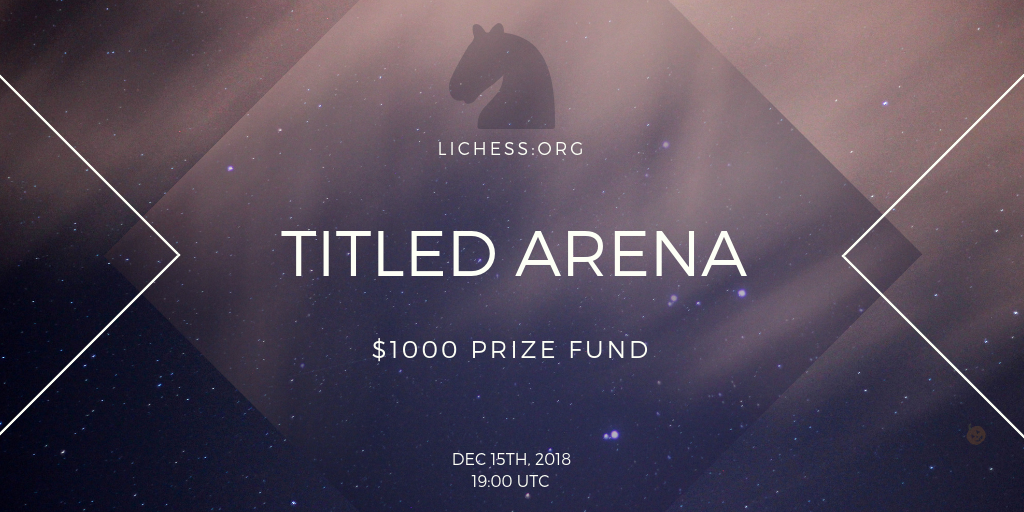 After taking a break during the World Championship (congratulations to Magnus and Fabiano for a very tense match), the Lichess Titled Arena resumes normal scheduling on the 15th of December, at 19:00 UTC. Will Magnus Carlsen try to claim back the arguably more important accolade of Titled Arena Champion?
This event will also celebrate the 1 year anniversary of these Titled Arenas! The team welcomes any birthday cakes sent to Lichess HQ.